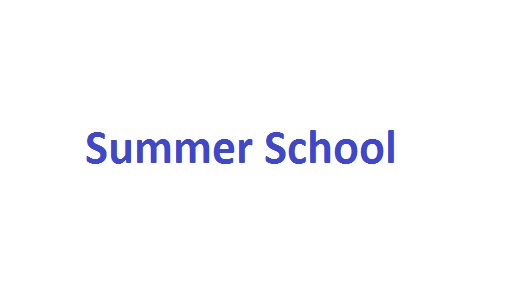 Zapraszamy do udziału w Szkole Letniej studentów studiów magisterskich, doktoranckich i 3 roku studiów licencjackich:
'IMAGINING THE NEIGHBOURHOOD IN BETWEEN'
RUSSIA, EUROPE, MEMORY AND SECURITY
Wykłady i spotkania w ramach szkoły letniej zostaną zrealizowane pomiędzy 19 a 23 września 2016 w siedzibie Collegium Civitas
Zajęcia poprowadzą wykładowcy z uczelni partnerskich projektu: University of Amsterdam, Universitat Bremen, University of Applied Sciences BFI Vienna, Southern Federal University, ROSTOV-ON-DON
Udział w szkole letniej jest bezpłatny.
Termin wysyłania aplikacji: 18.08.2016
————————————————————————————————
The Summer School
'IMAGINING THE NEIGHBOURHOOD IN BETWEEN'
RUSSIA, EUROPE, MEMORY AND SECURITY
19-23 September 2016
Collegium Civitas, 12th Floor Palace of Culture, Warsaw
The summer school is part of the Jean Monnet Network 'NEMESIS', led by the Russian Southern Federal University with the Universities of Bremen, Amsterdam, Collegium Civitas in Warsaw and the University of Applied Sciences in Vienna.
The summer school will get students acquainted with developments in the Eastern neighbourhood. Equally, it aims to furnish students with an understanding of such concepts as identity, memory and security and their relevance for the study of Europe-Russia relations and the Eastern neighbourhood. Sessions will include:
Is the EU a Peace Project?
European Integration, European Identity and the Role of Memory
Imagined Europe(s): Sameness and Othering in Public Media Discourse
Political Risk in the Eastern Neighbourhood
A Fine Old Conflict: Slavophiles and Westernizers
The State of the neighbourhood and the State of EU policies and their Effects
Security, Memory, Eurasia and Russia
Europe and Russia in the Mirror of Mutual Apprehension
Students successfully completing a written assessment (essay) will receive certification of 3 ECTS.
There is no fee, though students are expected to cover their own travel / accommodation costs. Participants are expected to locate their own accommodation close to the Palace of Culture.
For more information contact Ms K. Blaszczyk katarzyna.blaszczyk@civitas.edu.pl
Deadline for applications 18 August 2016.
Required documents:
application form
short (4-600 word) letter of motivation
one-two page CV
application should be sent via e-mail to: katarzyna.blaszczyk@civitas.edu.pl
FOR FURTHER INFORMATION AND UPDATES ON THE PROGRAMME https://www.facebook.com/summerschoolwarsaw/