When the temperature reaches 30-35°C the capital of Poland offers countless opportunities to spend a lively summer. Explore the exciting city of Warsaw, make new friends, indulge your imagination in artistic pursuits and keep fit through numerous sports activities.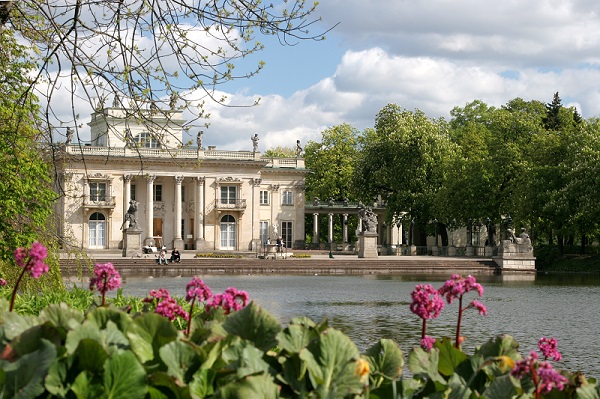 Known for its beautiful parks and green areas, Warsaw blossoms in the summer.
Here is a list of things you can do in Warsaw – most of them are free!
1. Go to the cinema in the park. Grab a snack and head out to see movie stars under the stars! During the summer films from all over the world are shown in different parks in the capital. Free admission.
2. Listen to jazz! The Old Town Square Festival is one of the most popular and biggest public jazz festivals in Poland. This event attracts jazz lovers and tourists from Poland and abroad. Feel the vibe and admire the most famous jazz legends like Quincy Jones, Tomasz Stańko, Michał Urbaniak, Scott Hamilton and Duffy Jackson. Free admission.
3. Soak up the sun. Since Warsaw is located on the river Vistula, you can find many places to enjoy the sun and a refreshing cool breeze in the summer. You can sunbathe on one of the river's urban beaches. We recommend a beach in the district of Saska Kempa, a charming place with plenty of white sand, deckchairs, playing fields and grills.
4. Discover the beautiful music of Chopin. Chopin Concerts in Royal Łazienki Park are the oldest regular outdoor event in Warsaw. The recitals have been held at the Master's Monument every year since 1959. In the picturesque surroundings of the park you can hear outstanding interpretations of Chopin's compositions. The concerts are performed by such prominent Polish and foreign artists.
5. Chill out in a beer garden. Endless summer nights are great occasions to catch up with friends and enjoy cold beverages outside. Pubs and restaurants located on Foksal Street and Nowy Swiat Street have trendy beer gardens, great places to spend warm summer evenings.
6. It's picnic time! If you are a fan of eating outside, but don't have time to prepare your own food, you will love Cafe Kafka, a cosy bistro located in the city centre in the trendy district of Powisle. Order a delicious snack, lie down on a deckchair outside the restaurant and enjoy the holiday atmosphere! Cafe Kafka offers 10% discount for students. The staff speaks English.
7. Hit the road! Since Warsaw is located in the heart of Europe, why not take advantage of this ideal location and arrange a weekend city break in other exciting European countries? Take a train or a plane and explore Prague, Paris, Vienna and Copenhagen or visit our beautiful cities like Krakow, Gdansk and Wroclaw.