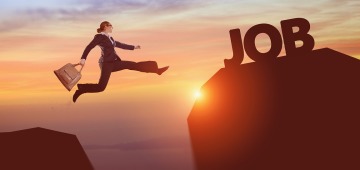 During our workshops we will do our best to answer the question "How do I launch my career?".
The meeting will be divided into two parts. The first segment will shed more light on the recruitment itself. We shall start with the basic concepts of proper preparation for job search and finding information about your potential employer. You will also learn how to make a good first impression and make your employer offer you the job, what not to do during an interview and the elements of the recruitment process (e.g. Assessment Center).
The second part will focus on formal and legal issues. We will tell you what documents foreigners need to find a job in Poland and what your application documents (resume, cover letter) should look like.
Long story short – we will do everything we can to introduce you to the world of recruitment and make you feel comfortable in the Polish labour market!
Trainers: Edyta Sander, Ewelina Nurczyk, MBE group Sp. z o.o.
Workshop starts 9 May at 1.15 pm and it will last two hours (approximately till 3.15 pm).
If you are interested please confirm your participation via e-mail: kariera@civitas.edu.pl
The workshop will be held in English.