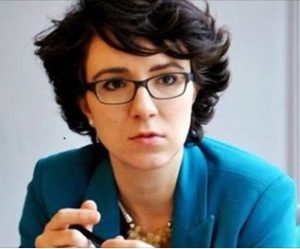 The Journalism Department invites you to take part in a seminar entitled "Biography and Career of the CC Journalism Graduate". We will talk with Anna Kiedrzyńska-Tui, co-owner of the first PR Agency catering for NGO clients.
The event will take place on 27 March, 4.45 pm, in Collegium Civitas, 10th floor, room 1027.
Earlier, as a PR Manager for Res Publica Foundation, she was responsible for media relations, corporate identity, internal communication and three magazines—Res Publica Nova, Visegrad Insight and City Magazine. She was also a coordinator of the City DNA programme and the Innovators Network New Europe 100 programme. Before, she worked for 3 years at SWPS University, Slow magazine, INFOR group and Visegrad Insight.
Please note that event will be held in Polish.