Trans-Atlantic M.A. Dual Degree Graduate Program in International History and Security Studies
05.02.2018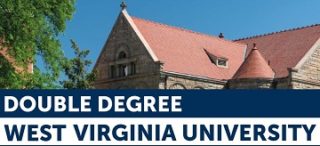 We have the pleasure to announce that the admissions for Trans-Atlantic M.A. Dual Degree Graduate Program in International History and Security Studies opened on February 5, 2018.
Collegium Civitas students have an opportunity to gain a double Master's degree diploma in the field of International History and Security Studies provided by the agreement between our University and the Department of History at West Virginia University in the United States.
This double degree programme starts in October 2018 at Collegium Civitas, where students will spend two semesters taking core modules in International History and Security Studies with special focus on Central and Eastern Europe, the European Union and its external relations, issues related to terrorism, energy security and sustainable development.
After the first year students will spend a further two semesters at West Virginia University the following courses in international history, with elective courses in ethics in global politics, history of intelligence, foreign policy, history of dictatorships and democratization, human rights, international law and environmental challenges.
Graduates from the programme will receive two M.A. degrees: an M.A. in History from WVU and a Magister degree in International Relations from CC.
More information on the programme
West Virginia University is an American institution founded in 1867, in Morgantown, WV. Business Insider named Morgantown the ninth best college town in America. WVU has divisional campuses in Charleston, Keyser, Martinsburg and Montgomery. University offers 191 degree programs at the bachelors, masters, and doctoral levels through 15 academic schools and colleges, including five professional schools: dentistry, law, medicine, nursing, pharmacy, and public health. West Virginia University is placed 183th in the 2017 edition of Best Colleges is National Universities ranking among best universities in the United States.