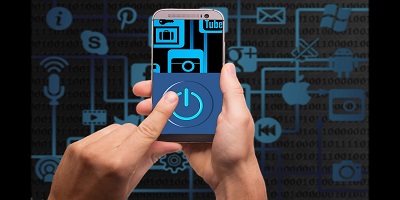 Last weekend, secondary school students from all over the country competed to be the winner of the Digital Olympics Contest, a nationwide competition of media and digital competences. The final twenty were selected from over three thousand participants. The main theme of the Digital Olympics Contest was the creative use of the media. The final stage consisted of a written exam, individual work on a scenario of classes on media pluralism and presentations before the Main Committee of the Digital Olympics Contest.
The winner was Albert Lewandowski from the 8th Secondary School in Kraków. The runner-up was Hubert Oleksiak from 6th Secondary School in Gdynia with the third place going to Maciej Kaszkowiak from School Complex No. 1 in Wronki. Amongst other rewards, all of them received student books for studies at Collegium Civitas.
The Digital Olympics Contest is an interdisciplinary competition, approved by the Ministry of National Education. The aim of the Digital Olympics Contest is to make users of digital media attentive and creative. During the contest, the media and digital competences of young people are verified: their ability to critically receive information and understand the language of the media, and to apply security online measures effectively.
Attentive users are creative, able to create messages using modern tools, process those messages and present the results of their work. They perceive and understand the legal and economic aspects of media operations, and manage their image and relationships on the internet in a planned way.
The organizer of the Digital Content Olympics is the Modern Poland Foundation, which has been strengthening the media and digital competence of Poles for more than a decade. The main content-related partner is Collegium Civitas.
Honorary patronage:
Polish Chamber of Information Technology and Telecommunications,
Agreement for the digital skills in Poland,
NASK,
Coalition of Media and Digital Education.
Partners:
Center for Citizenship Education,
Evens Foundation,
Orange Foundation,
Panoptykon Foundation,
Fifth Medium Foundation,
Information Society Development Foundation,
IEMiD UKSW.
Media partners:
IT School,
Nationwide Teacher Training Center,
Media Educator,
Radio Campus,
OCDN.
Technological patron:
ICM
The project is financed by the Ministry of National Education and the Ministry of Culture and National Heritage
More information on the Digital Olympics Contest website: http://olimpiadacyfrowa.pl/