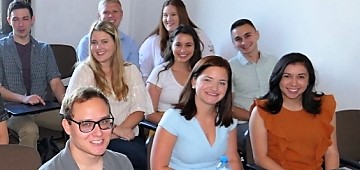 On Monday, 28 of May the fourth edition of the Summer School was launched at Collegium Civitas. This year our university will host over 70 students from US for various thematic courses. The participants in each course will also learn about Poland's rich history and culture.
43 participants in the first block of courses were welcomed by the President of Collegium Civitas Prof. Jadwiga Koralewicz. The students come from various American universities, among them the University of Texas, Loyola, Stetson, University of Wisconsin-Milwaukee, Georgetown University, Penn State, University of Montana, Michigan State University, George Washington University, University of South Carolina, University of Denver, University of Arkansas, Lewis & Clark College, University of Louisville, University of Nebraska Lincoln.
"We are happy and proud to welcome our American friends to Collegium Civitas" – says Dr. Katarzyna Maniszewska, Vice-Rector for International Relations and the Summer School Director. "We hope that their stay in Poland will be both educational and fun and the students go back not only with a lot of new knowledge, but also good memories" – adds Dr. Maniszewska.
In the first session the students will be participating in four courses:
Security in Central and Eastern Europe which offers a broad overview of the challenges faced by the countries of Central Europe, NATO, and the European Union.
Crime and Punishment in Central/Eastern Europe which uses a variety of perspectives and interactive tools to engage with a number of hotly debated criminological matters within socio-political and economic contexts.
Poles Apart – Identity, Diversity, Tolerance where the participants study the key concepts— prejudice, insider-outsider, diversity, assimilation, collective memory, stereotype, symbolic capital, empathy, tolerance and compromise—that contribute to our understanding of what makes people 'Poles apart'.
Introduction to Cybersecurity Policy which provides students with a comprehensive understanding of cybersecurity as a domestic and international policy issue and is focused on cybersecurity's role in a functioning state.
In the second part of the Summer School an enhanced course on Cybersecurity will be offered, a course devoted to Jewish Heritage as well as internship opportunities – among them internships at the Terrorism Research Center at Collegium Civitas.
The classes will be conducted by experts and practitioners from Poland and abroad (http://www.securityandsociety.org/faculty).
The American students will also have a chance to learn about Polish history and culture, participate in Polish language classes, visit important museums and historical sites in Warsaw and Cracow. "For instance, our guests from the United States will listen to a summer Chopin concert at Łazienki Park, right after a visit to Chopin Museum and the Holy Cross Church where the heart of our great composer is immured in one of the pillars." – explains the cultural activities Anita Potrząsaj from the International Relations Office, Collegium Civitas.
Collegium Civitas is one of the leaders in the field of internationalization with a large number of renowned and distinguished lecturers, students from over 60 countries, numerous research projects and a wide range of studies in English. With the growth of the Summer School program and enhanced cooperation with the American scholars and students Collegium Civitas continues to further develop its international outlook.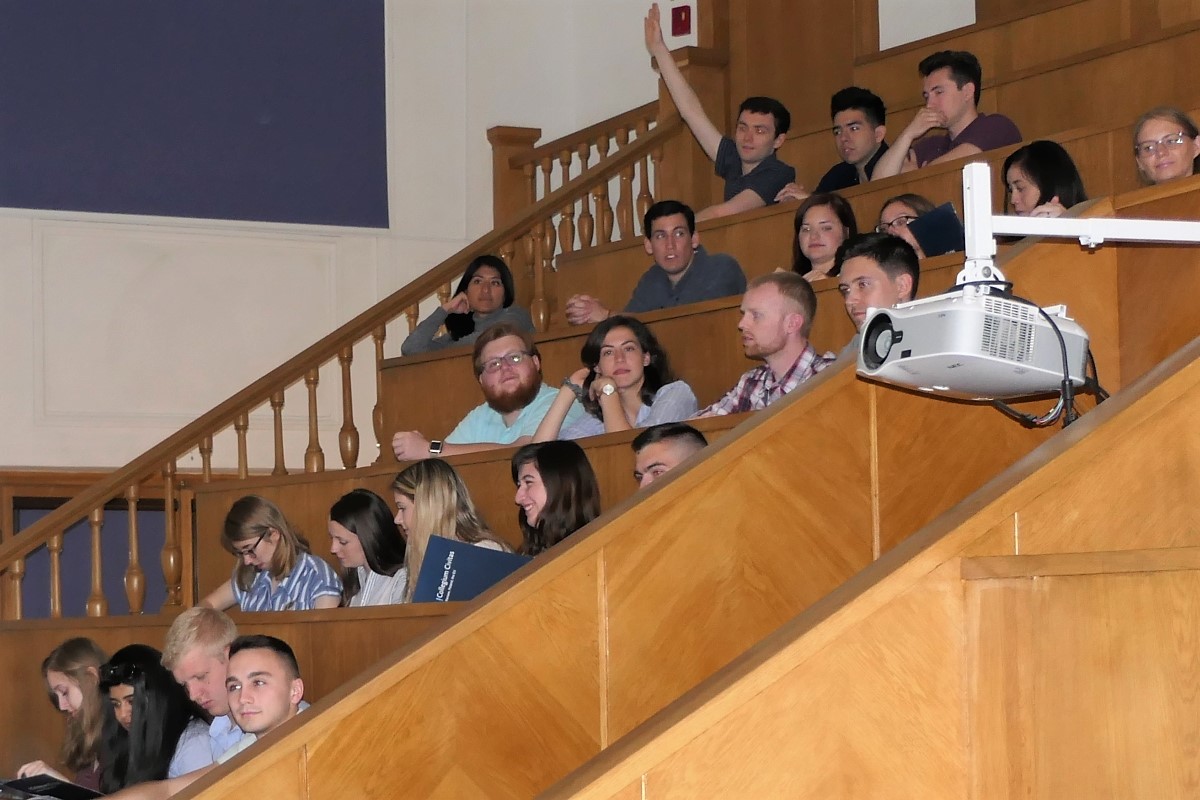 Orientation meeting at Collegium Civitas for Summer School participants.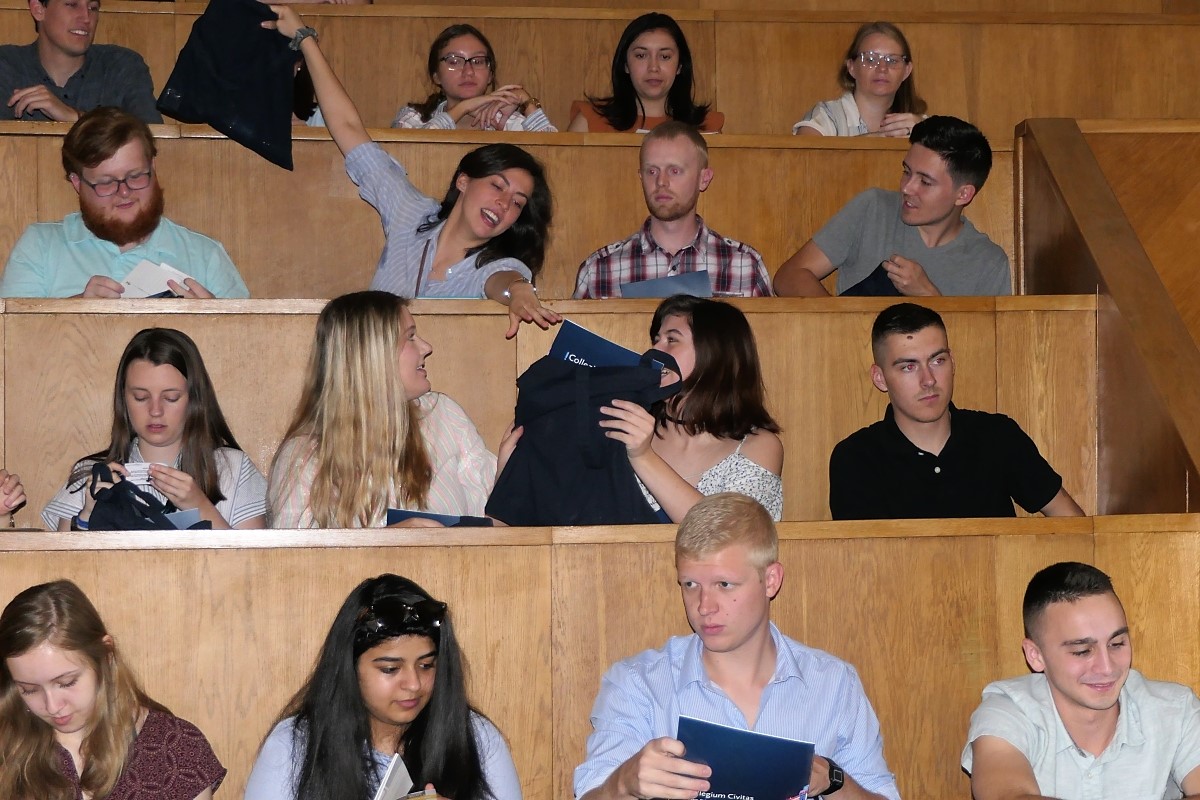 Orientation meeting at Collegium Civitas for Summer School participants.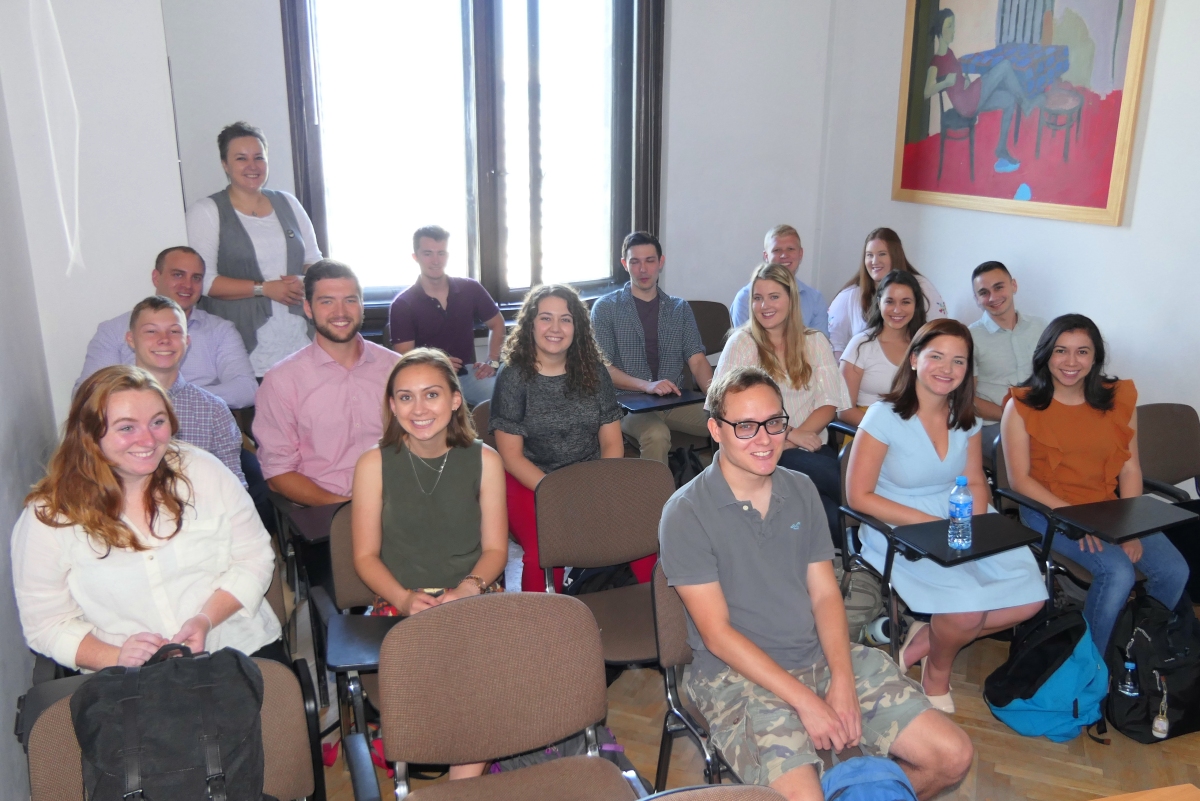 Participants in the course Security in Central and Eastern Europe with their lecturer Ms. Paulina Piasecka, Deputy Director of the Terrorism Research Center.