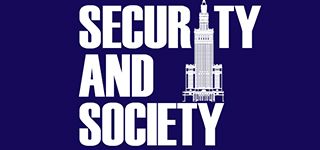 The admissions for the Summer School program "Security and Society in the Information Age" at Collegium Civitas are open. The program is aimed at ambitious American students  who want to explore topics related to security and history in the heart of Central Europe – in Warsaw, Poland.
We cordially invite U.S. students to spend the summer with Collegium Civitas in Warsaw, looking at global issues from unique perspectives. A unique line-up of courses and research internships brings together experts and ambitious students for a 3-10 week dynamic learning experience. This summer school is designed to be both a resume booster and an introduction to a country that may be less familiar to U.S. students, but is leading the growth of Central Europe.
For 2020 we offer the following courses:
Security Issues and Central Europe
Terrorism and Hybrid Warfare
Genocide: From Radicalization to the Unthinkable
CEE: The Road to Democracy
Jewish Heritage
Research Internship: Terrorism Research Center
The Future in Science Fiction
The Security and Society Summer School is hosted by Collegium Civitas, in the very center of Warsaw. It is structured as multiple 3-week block sessions. Participants should select two courses with at least two backups to accommodate scheduling, which is partially pre-determined and partially based on participant course selections, and limitations in class size.
The program is organized by Collegium Civitas and SRAS (U.S.). Admissions deadline is March 1, 2020.
More information and enrolment at: https://securityandsociety.org/summer-school