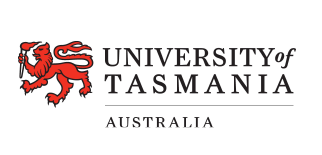 In July 2021 Collegium Civitas and University of Tasmania (UTAS) signed the Exchange and Study Abroad Agreement. The agreement opens opportunities for Collegium Civitas students to spend a semester in Australia and for UTAS students to come to Warsaw to study at our university.
"Each year Collegium Civitas hosts students from different countries within the framework of Erasmus+ and bilateral agreements. Our students can choose from among over 70 partner universities to spend a semester or even a year abroad." – says Anna Jachimiak, Erasmus+ and Student Exchange Coordinator at Collegium Civitas. "We are happy and proud to engage in partnership with University of Tasmania" – adds Ms. Jachimiak.
Collegium Civitas is a prestigious university in the vibrant city of Warsaw, in Poland, European Union. The university offers high-quality bachelor's and master's degree programmes taught in English. Journalism & New Media, Management, Digital Commerce, Sociology, International Relations, Security Studies, Media & Diversity, Diplomacy, PR, English Studies, Peace & Conflict and many more. Collegium Civitas is a member of the International Association of Universities and the Conference of Rectors of Academic Schools in Poland. The university holds the Erasmus Charter for Higher Education and is among the leaders in internationalisation of studies (ranked 5th among all higher education institutions in Poland).
More information on exchange programmes:
Outgoing – for Collegium Civitas students: www.civitas.edu.pl/en/cooperation/student-exchange-outgoing
Incoming – for students from partner universities: www.civitas.edu.pl/en/cooperation/student-exchange-incoming