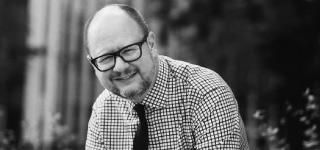 We are shocked and deeply moved by the crime committed against the Mayor of Gdańsk Paweł Adamowicz. This is particularly true in that it took place on a beautiful day full of spontaneous, exuberant and scarce everyday goodness—a day that for 27 years has been a permanent fixture on our calendar.
The crime was committed at the beginning of the year in which we will be celebrating the 30th anniversary of national freedom, the 20th anniversary of joining NATO and the 15th anniversary of Poland's accession to the European Union. A knife attack took the life of a local politician who once fought for this freedom, this security and this Europe in Poland and Gdańsk, and then for the next 20 years focussed on building the country with his beloved community.
In the face of this unimaginable tragedy for Polish public life and in this period of national mourning, we should as a state take concrete action, and as citizens condemn all instances of aggression, hatred and violence, including that which manifests itself online.
The academic and expert community has an obligation to continually and seriously reflect on the brutalization of social reality with a view of promoting a healthy dialogue and civic-minded competition, rather than the ongoing political war featuring a flood of hatred with an "anything-goes" fight appropriate to an enemy and not a political opponent.
Ever since Collegium Civitas was founded, it has implemented initiatives counteracting the language of hostility, hate speech, racism and xenophobia, as well as promoting tolerance towards others, friendly coexistence and multicultural communication: our lecturers and students participate in anti-racist and anti-xenophobic international programmes; we conduct research on the growing manifestations of radicalization and hate speech in Europe and the world; and we promote knowledge about multiculturalism and mutual tolerance among young people, regardless of political and cultural differences.
We do not agree with Jurek Owsiak's decision, but we understand it. It is clear that Jurek Owsiak and the Great Orchestra of Christmas Charity (WOŚP) are not responsible for what happened on Sunday, but we understand that he has reached the limit of human endurance following years of individual and collective manifestations of jealousy, hatred, online hate speech, meanness, ordinary stupidity, and what sociologists have long called "jealous egalitarianism", so strongly inscribed in our national character.
We concur with the words of Janina Ochojska, "Online hate speech, hatred and threats that you have been fighting against for so many years will not stop because of your resignation (…) You, yourself, are not the object [of this hate], but the work you create. (…) Nobody and nothing can take away Jurek Owsiak's benevolent works. That is why I appeal to him not to resign. Jurek, we all need you!".
We support this appeal because, perhaps more than anybody in Poland, Jurek Owsiak in particular deserves our thanks. We are grateful not only for what he, his organization and volunteers have been doing for almost three decades for children as well as seniors, but also and above all for the unique, authentic and heartfelt dynamisation of people for the benefit of others and the common good—and most importantly delivering not just words, but tangible results.
Stanisław Mocek
Rector of Collegium Civitas on behalf of the university community
Photo by Renata Dąbrowska. Source: www.adamowicz.pl