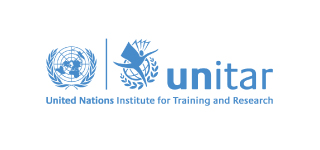 Following the signing of the Memorandum of Understanding between Collegium Civitas and the United Nations Institute for Training and Research (UNITAR) in June 2020, the two partners joined forces to deliver the 2020 edition of the annual Security and Society Summer School program.
This year, the Summer School, run by Collegium Civitas for the past 6 years in cooperation with SRAS (USA), due to the current pandemic went online.17 participants from prestigious American and European universities participated in a 2-week intensive course followed by a research internship. The program offers a broad overview of the XXI century security challenges, with a particular focus on such topics as cybersecurity, terrorism, hybrid warfare, intelligence, and the security related implications of the COVID-19 pandemic. The participants are currently working – under the supervision of experts from the Terrorism Research Center – on their own research projects, the results of which will be published after the end of the program in the form of a book.
This year, Collegium Civitas welcomed experts from UNITAR, Division for Peace, among the course lecturers. The topic "Pandemics and National and Global Security" was presented by Dr. Jon-Hans Coetzer, Team Leader of Online Learning and Education, while Mrs. Alexandra Severino, Online Programme Coordinator, focused on "Managing the Risks and Impact of Pandemics". In addition, within the framework of the Summer School, UNITAR organized a seminar on the Rule of Law in the Post-Pandemic World with the participation of renowned experts: Prof. Alberto Zucconi and Prof. Andrea de Guttry.
"We are happy and proud to partner with UNITAR. At Collegium Civitas, the UN Sustainable Development Goals are a vital part of study programmes and we see our students as future leaders who will make their contribution towards achieving SDGs." – Dr. Katarzyna Maniszewska, Vice-Rector for International Relations at Collegium Civitas and Summer School Director, explained.
"The Summer School is testimony of how the collaborative partnership between Collegium Civitas and UNITAR can deliver a high quality and uninterrupted learning experience for learners from across the globe." – Dr. Jon-Hans Coetzer from UNITAR said.
"Collegium Civitas is ahead of the curve when it comes to supporting learners to succeeding in open and distance learning, especially during the ongoing COVID-19 pandemic. UNITAR is indeed proud of this collaborative partnership, especially with a visionary partner university where the learner takes centre stage." – Dr. Coetzer added.
"The Summer School being our first joint venture is a clear example of the added value that the partnership brings to educational programmes. It clearly is a great learning experience and a win-win, not only for our both institutions, but foremostly for the students" – Dr. Maniszewska pointed out.
Collegium Civitas is the first Polish university to sign a Memorandum of Understanding with the United Nations Institute for Training and Research (UNITAR). The MoU outlines the scope of prospective collaboration that includes: training and degree programs in thematic fields such as sustainable development, international security and the rule of law.