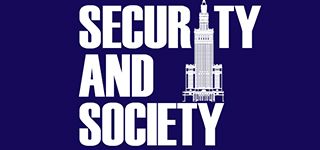 In 2018 Terrorism Research Center (TRC) at Collegium Civitas launched a summer internship program. The internships are aligned with the Summer School at Collegium Civitas. In result of the internship, book entitled "Security and Society in the Information Age" was published, containing papers written by the interns and experts on security issues.
The interns have been working for almost 2 months on research projects under academic supervision by TRC experts. The main thematic focus of the internship was the shifting paradigm of security. The students were working on topics that cover various security challenges: information warfare, security in the post-truth world, cybersecurity, the role of education in countering terrorism, the media in the strategies of terrorist organizations, prevention of mass shootings and active shooter situations, radicalization and recruitment to terrorist organizations in the Information Age and more. In addition, during the internship they participated in seminars, meetings with experts and presentations.
"In result of the internships this unique book was published" – says Dr. Paulina Piasecka, TRC Deputy Director. "It was the first edition of the internship program at TRC. Our goal was to develop a research internship program that would enhance the competencies of our interns, at the same time leaving them a fair portion of autonomy, and which ends with a very concrete outcome. And, we already look forward to the next edition of the internship program at TRC." –  explaines Dr. Piasecka.
"It was a pleasure to work with students from American universities, among them: University of Wisconsin-Milwaukee, Penn State, Michigan State University, University of South Carolina, University of Nebraska Lincoln, University of Denver and University of Texas." – says Dr. Katarzyna Maniszewska, Summer School Director who is also the scientific projects coordinator at TRC. "The internship program and the work on a joint Polish-American book on security challenges is a win-win, a great learning experience for both – the students and their mentors at TRC. " – adds Dr. Maniszewska.
The book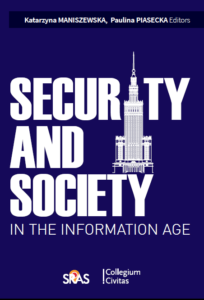 can be downloaded in PDF format and it distributed under Creative Commons license: Security and Society in the Information Age
Founded in 2006, the Terrorism Research Center is a research unit within Collegium Civitas. The Center is one of the leading think-tanks in Poland with renowned experts participating in projects conducted by the Center. The main fields of activity include scientific research, analytical undertakings as well as education and raising awareness about security issues in society. Center research focuses on the wide range of issues of international terrorism and its combating, as well as on the impact of those phenomena on the functioning of the state and its citizens, both in the public and private sectors. The Center's interests include, but are not limited to: defining terrorist threats, evolution of modern terrorism, psychology of terrorism, tools to fight terrorism, risk assessment and analysis, issues related to mass media.
Learn more:
Summer School Program "Security and Society in the Information Age"