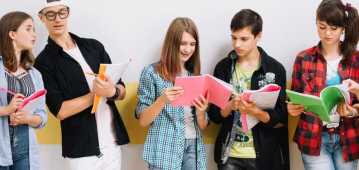 Do you want to learn more about the field of study which interests you? Are you considering different pathways to a career? Take part in interesting lectures and learn more about Collegium Civitas!
Everyone who is looking for their future career ideas and wants to learn more about their particular field of study can participate in lectures such as Fundamentals of Marketing and Advertising, European Union in Contemporary International Relations, Criminal Psychology, Economy and Society, Planning of Online Campaigns, Terrorism and Security Threats, Communication and Intercultural Negotiations, Third Sector in Practice, Serial Killers, International Economics, Management and Entrepreneurship, Cultural Diplomacy and Social Media.
Classes are conducted in Polish and English and we have, amongst others, renowned speakers, notably Jacek Żakowski from Polityka magazine, Karolina Lewicka, journalist from TOK FM radio, Ambassador Sławomir Klimkiewicz, PhD, Krzysztof Liedel, PhD and many others.
Lectures are conducted from Monday to Friday, according to the schedule of classes available below. Everyone interested in participating in a particular public lecture is encouraged to confirm their presence no later than two days before the date of the lecture.
We invite you to familiarize yourself with the list of classes conducted in Polish and English and to send us an e-mail confirming your participation in selected lectures at the following address: magdalena.fruba@civitas.edu.pl
In your application, please provide the following data: name, surname, title of the lecture and date of classes.