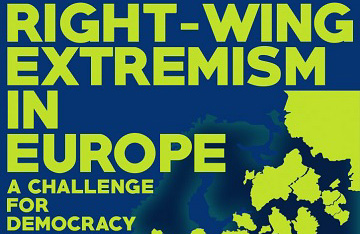 Rafal Pankowski is a Professor at the our Institute of Sociology of Collegium Civitas in Warsaw and between August and September he conducts a series of lectures for instance at the World Congress of the International Association of Genocide Scholars at the American University of Phnom Penh, Cambodia. Then, the special lecture 'Right-wing extremism in Europe – a challenge for democracy'  in August, 20 at Chulalongkorn University in Bangkok, Thailand. The next seminars will take place in South Korea and Japan at the Unmiversity of Tokyo 'Nationalist Populism in Central Europe: The Case of Poland' . 
Prof. Rafal Pankowski has published widely on racism, nationalism, populism, xenophobia and other issues including the books 'Neo-Fascism in Western Europe: A study in ideology' (Polish Academy of Sciences, 1998), 'Racism and Popular Culture' (Trio, 2006), and 'The Populist Radical Right in Poland: The Patriots' (Routledge, 2010).
Pankowski received his MA in Political Science from the University of Warsaw (he also studied at the University of Oxford as an undergraduate) and his PhD and Habilitation in Sociology of Culture from the University of Warsaw, Institute of Applied Social Sciences. In 2018 he was a visiting professor at the Centre for European Studies of Chulalongkorn University, Bangkok (Thailand).
We wish you good luck and fruitful cooperation in the scientific field.