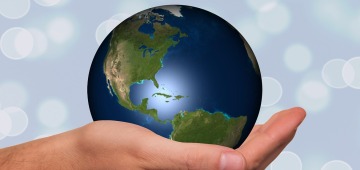 On 23 April a new research centre at Collegium Civitas was founded. The Latin America and Caribbean Research Centre is a joint initiative of Collegium Civitas and the Professor Andrzej Dembicz Foundation. The Centre will conduct research, organize teaching, and serve as an intellectual  platform for discussion on economy, politics, culture and contemporary challenges  the region faces.
The mission of the centre is to further studies on current economic, political and social developments in Latin America with regard to the international environment and the role of the region in today's globalized world.  Among the main research fields are the following:
International and multilateral cooperation between the countries of the region and the rest of the world
Regional and local economic and political process
Social developments in Latin America
Socio-cultural transformations in Latin American countries in the 21st century
Intercultural dialogue and political discourse in Latin America and the Caribbean
New social and political movements in Latin America
On 23 April, during the session of the Collegium Civitas Senate, the Rector Prof. Stanisław Mocek appointed Katarzyna Dembicz, PhD, to the post of Director of the Latin America and Caribbean Research Centre and Piotr Łaciński, PhD,  to the post of Deputy Director.
One of the first projects by the new centre will be the postgraduate diploma programme "Latin America: Business and Culture" with an innovative curriculum developed by academics and practitioners.
Professor Andrzej Dembicz (1939-2009) was a Polish scientist, leading expert in Latin American and Caribbean studies. The Prof. Andrzej Dembicz Foundation was established in 2014 by the Dembicz family with the mission to promote and support Latin American studies as well as to contribute to the development of aid to the region.
Collegium Civitas continues to rank high in the national university rankings in Poland. With a large number of renowned and distinguished lecturers, students from over 60 countries, numerous research projects and a wide range of studies in English, Collegium Civitas is a leader in the field of internationalization. With the Latin America and Caribbean Research Centre, Collegium Civitas continues to develop its international outlook.
More information: civitas.edu.pl/en