New double degree programme: Collegium Civitas in Warsaw and Anglia Ruskin University in Cambridge
16.04.2018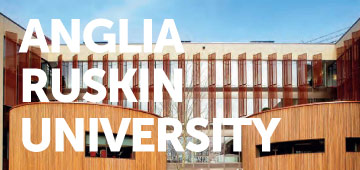 Collegium Civitas (CC) has partnered with Anglia Ruskin University (ARU) to offer a prestigious double degree programme in three fields of studies: Criminology, International Relations and International Business. The programme starts in October 2018, the recruitment will be launched on April, 30.
Within the framework of the new programme the students will spend their first year at Collegium Civitas in Warsaw and for the second year they will progress to ARU. Students who complete the study programme will receive diplomas from both institutions: MA or MSc from ARU and Magister degree from CC.
The recruitment will be opened in April 2018 and the programme starts in October 2018. Students entering the programme at CC will have completed the equivalent of a UK honours degree with a minimum classification of 2:2 (Polish grade 4). In order to progress to ARU, CC Magister degree students must have successfully completed the relevant 30 ECTS credits at CC as defined in the module mapping, with a minimum of 3.75 GPA on a 5-point scale. In order to progress to ARU, CC Magister degree students must also demonstrate English language proficiency equivalent to IELTS 6.5. The ARU English Language Proficiency Test will be conducted at CC once a year for all progressing students who do not have an IELTS or other equivalent qualification.
Anglia Ruskin University, located in Cambridge, is an innovative global university with students from 185 countries. It has been named as one of the top 350 institutions in the world in The Times Higher Education's World University Rankings 2018.
Collegium Civitas continues to rank high in the national University rankings in Poland. With a large number of renowned and distinguished lecturers, students from over 60 countries, numerous research projects and a wide range of studies in English, Collegium Civitas is a leader in the field of university's internationalization. Collegium Civitas is located in the heart of Warsaw – the Palace of Culture and Science.