Katarzyna A. Przybyła appointed to one of the commissions of the Council for the Polish Language
24.06.2019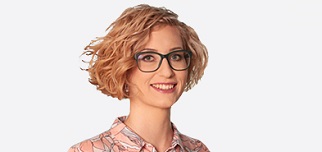 We are happy to announce that Katarzyna A. Przybyła, supervisor of the International Peace and Conflict Studies program at Collegium Civitas, was appointed to the Legal Language Commission of the Council for the Polish Language (Rada Języka Polskiego).
The Legal Language Commission is interdisciplinary, and consists of eminent lawyers and linguists, as well as practitioners, who deal with legal acts and texts on legal issues on a daily basis. One of the Commission's tasks is to work on the communicativeness of the law and on how to write about legal issues.
The main task of the Council for the Polish Language at the Presidium of the Polish Academy of Sciences, which was formed in 1996, is to provide valuations and assessments on all matters concerning the use of the Polish language in public communication.