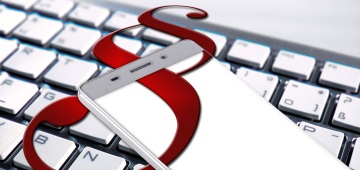 Do you think about the career path associated with the judiciary system, public institutions or non-governmental organizations? Take a chance and join the projects conducted by the Court Watch.
On 29th March 2018, Collegium Civitas and the Court Watch Poland Foundation have signed a cooperation agreement regarding the organization of an internship program for university students.
As part of the foundation's research and analysis program, students will compare legal systems in different countries and prepare recommendations for decision-makers. The organization provides care of the mentor and employees of the foundation, as well as provides support in finding accommodation in Toruń, where internships will take place. The expected working time of the trainees is from 20 to 40 hours per week for a minimum of 1 month, optimally from 3 to 6 months. The offer is addressed to people who are fluent in English, no knowledge of Polish language is required. People with knowledge of other foreign languages are also welcome.
The "Civic Monitoring of the Courts" program is implemented throughout Poland and is one of the most important watchdog initiatives in the country and probably the largest research related to the courts. Since 2010, the foundation's employees have made over 35,000 observations of court hearings through participation in criminal, civil and other cases, and conducted about 4,000 observations of court buildings. Participation in training and research as an observer will enable Collegium Civitas students to gain knowledge about the operation of the Polish justice system and develop the ability to evaluate the course of court proceedings.
– I have been watching the activities of the Court Watch Foundation for a long time and I am impressed not only with their substantive preparation, but above all with the practical approach to solving the problems of the Polish justice system. The most important advantage of these practices is their undoubtedly creative character. For our English-speaking students it will be a unique opportunity to get acquainted with the functioning of the Polish judiciary – said Anna Matczak, PhD, head of the Transnational Criminology and Cybersecurity and Criminal Justice specializations at Collegium Civitas.
The Court Watch Poland Foundation is one of the most influential and recognizable watchdogs organizations and think-tanks in Poland. Its mission is to make the Polish judicial system transparent, effective and accessible to citizens. Since 2010, the research conducted by the Foundation has provided valuable and widely-discussed knowledge about the functioning of the Polish judiciary. The Foundation trains civic organizations in other countries in the field of court monitoring, crowdsourcing and socio-legal research. Persons interested in participating in internships may apply to Izabela Manuszewska, e-mail: i.manuszewska@courtwatch.pl.