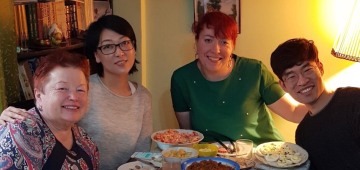 We would like to express our gratitude to all participants of the campaign "Invite a Student from Abroad for Easter". Our friends from China, Ukraine, France and Canada had a wonderful Easter thanks to their Polish hosts, learning about our national holiday traditions and sharing theirs.
Radosnych Świąt Wielkanocnych!
Happy Easter!
Зі святом Великодня!
Joyeuses Pâques!
復活節快樂