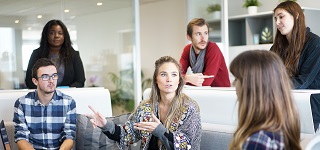 MIGRATION WORKSHOPS
05/08/2018 Collegium Civitas in Warsaw
9.00 – 14.00
Organizer: Collegium Civitas Cultural Security Unit
Recruitment for the workshops lasts until: 31/03/2018
Please send motivational letters to the following address e-mail: magdalena.elghamari@civitas.edu.pl
maximum number of participants: 15 people
workshop language: english
The international workshop is an opportunity to hold talks on an important and current topic on the broadly understood migration of people, as well as to explore different points of view. The workshop topics will be concentrated around the following areas:
security,
European Union policy,
radicalization,
media.
The workshops are organized in consultation with the University of Fulda in Germany.
Magdalena El Ghamari & Charlotte Lohmann