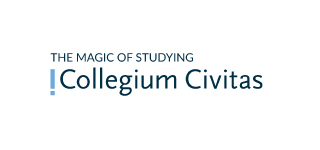 The text in the original version (Polish) was published in the Academic Newsletter by the "Perspektywy" Magazine.
How to develop international contacts during the pandemic?
Can the current situation help us develop international partnerships? The experiences of Collegium Civitas show that it can. Internationalisation reinvented, known as Internationalisation 3.0, is flexible and hybrid and optimises adaptation to the needs of different audiences and the use of HEI resources.
We have been facing the challenges posed by the pandemic for months; a brilliant insight into the situation of Polish higher education institutions (HEIs) was offered by the report entitled "Internationalisation during the Pandemic" released by "Perspektywy" magazine in June 2020. However, can the current situation, paradoxically, help us develop international partnerships? Based on the experiences of Collegium Civitas in the past few months, I believe so. Technologies and our ability to use them efficiently takes internationalisation to a whole new level. This new type of internationalisation, which I tentatively call Internationalisation 3.0, is flexible and hybrid and optimises adaptation to the needs of different audiences and the use of HEI resources (not just funds). The crisis caused by the pandemic proved an opportunity to verify the level of readiness for internationalisation worthy of the 21st century.
All hands on deck
Without good cooperation within the HEI, I believe that any sensible international partnership is out of the question. It is an interlocking system where information flow is key. Let us recall that after initial reports about the outbreak, Collegium Civitas (a non-state higher education institution based in Warsaw) set to work on possible solutions. By March, all classes had been moved entirely to an e-learning platform, our administration had switched to remote work, and all administrative staff members and lecturers had undergone training. We successfully completed this process, also by working closely with our student government.
Importantly, lecturers also received guidance on working with students online as the superior quality of teaching remains our number-one priority. Meanwhile, even the best technology is worth little without knowing how to adjust teaching methods to remote work. Similarly, even the best adverts are of no use if communication, teaching methodology and attention to international students leave much to be desired. Efficient operation of an HEI is the foundation of international partnership and a boundary condition for partnership to develop.
First, communication
International students, who account for about 30% of all Collegium Civitas students and represent more than 50 countries worldwide, have received special "informational" assistance (situation updates in English and quick responses to students' inquiries via mail, phone, social media and messengers; these efforts involve not only administrative staff members but also members of the leadership). Our employees help and advise international students in individual cases.
We stay in touch with partner HEIs worldwide as well as recruitment agencies and other institutions. We have reported not only on the situation at our institution but also on overall developments in Poland (including by launching a dedicated section with COVID-19 news on our website). The youth who decided to return to their home countries continued to study online.
What proved a challenge was the different time zones in which students lived throughout the semester; however, we approached each case individually, and lecturers paid special attention to international students.
Our institution has prepared for different scenarios regarding teaching methodology in the academic year 2020/2021 and keeps international partners informed. We have not suspended admissions to international mobility programmes in the coming academic year. While some HEIs made that choice, we decided to operate as close to 'business as usual' as possible and, given the unpredictability of the situation, we did not want to give up on some opportunities, e.g. ones created by participation in the Erasmus+ Programme, by default. Naturally, we make it clear to mobility candidates and HEIs that all final decisions will depend on the international situation.
Last but not least, information flow between HEIs, the exchange of good practices through platforms such as PRom (Polish HEI PR and Promotion Association) and communication efforts made by NAWA (Polish National Agency for Academic Exchange), FRSE (Foundation for the Development of the Education System, the National Agency for the Erasmus+ Programme) and Perspektywy proved an invaluable help in our everyday work.
New partners
The pandemic has shown that we are able to quickly and efficiently switch to remote work. We made use of those new skills, especially in the case of two projects. It was largely our know-how in e-learning that helped us finalise an agreement with the United Nations Institute for Training and Research (UNITAR). We are the first Polish HEI to be working on joint training and degree programmes with UNITAR.
For five years, we organised the summer school programme Society and Security in the Information Age for students from US HEIs. Every year, a few dozen Americans visited us to attend training on security, the history of Central Europe and World War Two. This year, we decided to try it online. And although our US partners were sceptical about our chances of success, we managed to recruit a group, which also included participants from new HEIs with which Collegium Civitas had not worked before. We are set to start working with US youth online in mid-July. A research internship at our Collegium Civitas Terrorism Research Centre, which is part of the summer school, will also move online.
Continued partnerships
Consequently, it turned out that the pandemic is not an obstacle to finding new partners and, when it comes to existing partnerships, can even enhance joint efforts. A case in point is the Higher Education Internationalisation seminars that we conduct for higher education institution employees from Ukraine. The aim of the seminars is to share experience with our eastern partners. The agenda includes classes on organising the teaching process, international partnership and project work; the Erasmus+ Programme is an incredibly important element, but we also present effective teaching practices. Previously conducted in the blended learning format, including both an online module and a classroom-based component in Warsaw, the seminars enjoyed great popularity, attracting 40–50 participants each. Meanwhile, more than 200 participants have signed up for the current training course held entirely online! Consequently, this format has already pushed the total size of our audience beyond 400 people.
We continue our partnership on many important ends from the perspective of our institution's growth: with Vietnam, Indonesia, the US and many partners from other countries, in addition to student recruitment efforts. The pandemic has made webinars an everyday reality, also for candidates for admission. We are taking advantage of that, working with partners in various countries to organise dedicated online meetings for youth interested in taking up study at Collegium Civitas.
We are on the same team
Working with a double mission, to boost our image and recruit students (which is especially important for non-state HEIs), we must face the current crisis. This double mission is important on the level of both individual institutions and organisations supporting nationwide internationalisation. Initiatives undertaken during the pandemic build our image, not just our HEI's but most importantly that of the Polish higher education system. Every HEI operating in international markets is somewhat of an ambassador of the Polish education system abroad. Let us try to work with this idea in mind, remembering that we always — not just during the pandemic — compete with more than 190 countries of the world rather than each other. We are on the same team. The report by Perspektywy mentioned above showed that Polish HEIs passed the test in crisis management. This is our strength that we can use in joint initiatives. And although this may seem like a paradox, I believe that the crisis caused by the pandemic may become a driver of international partnership.