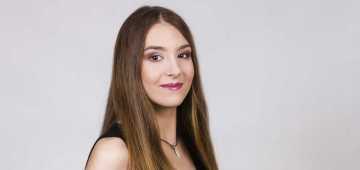 After long discussions and analysis of submitted applications, the scholarship commission granted one-time scholarships to twelve students of Collegium Civitas.
Scholarships were given to people who were significantly involved in the University life, undertook social activities and presented well thought-out and detailed plans for their future and further development of CC activities.
Representatives of the Collegium authorities awarded scholarships in the amount of PLN 2,500 PLN for two applicants whose applications concerned mobility and scholarships in the amount of PLN 1000 gross for 10 students who carried out various types of voluntary projects and activities.
– In my application I wrote about a board games scientific circle, my internship in the Marketing and Promotion Department, about ideas regarding new University projects – said Katia Hashuta, one of the winners. – I strongly encourage you to participate in scholarship programs and proposed competitions, because everyone has the opportunity to win a scholarship or prize. The university offers a lot of different, interesting programs and it is worth to take part in them – adds Katia.
WINNER'S LIST:
Scholarships in the amount of PLN 2,500 were given to:
Sofiya Chepil
Anna Maria Dombek.
Scholarships in the amount of PLN 1000 were given to:
Tanmay Ratanpal
Patrycja Taraszkiewicz
Natalia Klisińska
Michał Milewski
Kateryna Bilyk
Kateryna Hashuta
Dominik Owczarek
Diana Truszkowska
Andrii Trehubov
Wojciech Frenszkowski
We would like to congratulate to all winners and invite you to participate in the next scholarship programs!