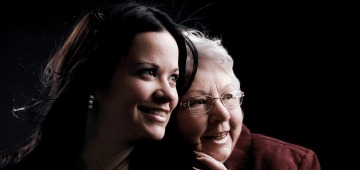 The University of North Carolina at Greensboro (UNCG) invites Collegium Civitas students to  online participation in a "Global Experience" with USA students enrolled in a course being offered this summer "Global Perspectives on the Health of Women".
You are being invited to participate in a pilot project with students enrolled at a university in the USA. The organizers are asking students at UNCG and Collegium Civitas to participate by video recording responses to three discussion prompts and then uploading these to YouTube to form a "closed" group discussion. Instructions on how to make/upload the videos will be given. This "global experience" will be monitored by the course instructor, Dr. Sheppard.
Prompts for discussions:
What is it like for women to have and raise children in your home country/city/area?
What is it like for older women's health concerns in your home country/city/area?
Do you think that health is a right or a privilege? How do you think your perception impacts women's health worldwide?
Deadline: May 31, 2018
Format: YouTube videos posted to a course site that will allow interaction with students at UNCG in Greensboro, NC, USA
Video Length: 1-3 minutes
If interested, please contact:
Dr. Francine Hebert Sheppard, Assistant Professor, Department of Family and Community Nursing,  School of Nursing,  The University of North Carolina Greensboro at  fhsheppa@uncg.edu