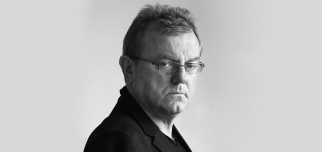 It is with deep sadness and regret that we announce the passing of Professor Waldemar J. Dziak, our dear friend and long-time lecturer at Collegium Civitas, an outstanding political scientist and specialist in North Korean and Chinese issues.
In the years 1999–2001, Professor Dziak hosted the broadcast 'Rozmowy niekontrolowane' (Conversations not monitored) on Radio TOK FM, 'Humory Waldemara Ogińskiego' (Waldemar Ogiński's Moods) on TV Puls and 'Salon polityczny' (Political Salon) on Superstacja TV. He was the author and co-author of over 20 books and several hundred scholarly articles, including the following Polish-language works: North Korea. At the Source of the Family Succession of Power (2009); Pyongyang 1956 (2010); Contemporary Political History of the Republic of Korea (2011); Kim Jong Un (2013); The Chinese People's Liberation Army (2014); Tibet. Sketches of Sino-Tibetan History (2015); Political History of China 1839-2014. Chronicle of the Most Important Events (2015); Political History of China 1839-2014. Analytical outline (2016); North Korea. Internal Factors for Continuity (2016), Mao Zedong. Ontology of Authority (2017).
We express our sincerest condolences to his family and friends.
Rector, President, Senate, Colleagues and Students of Collegium Civitas
Funeral Holy Mass will take place on 25.10.2019, 9 am, at Karol Boromeusz Church at the Stare Powązki Cemetery on Powązkowska 14 Street.