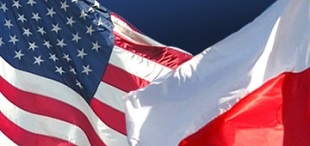 Collegium Civitas  (CC) and the University of South Carolina Beaufort (USCB) signed the Memorandum of Understanding. Both institutions have agreed to initiate the process to enhance relations, exchange expertise, and boost academic development. The memorandum outlines the main features of cooperation between CC and USCB, particularly in academic development, research, exchange of students, faculty, and staff as well as the development of educational opportunities.
Collegium Civitas and the University of South Carolina Beaufort have agreed to explore the possibilities of  faculty and student exchanges, among other possibilities under the Erasmus+ Program. An important field of the prospective cooperation is the development of academic curriculum partnerships which could be in the form of dual-degree programs or other creative curriculum partnerships to enrich undergraduate and/or graduate study opportunities.
University of South Carolina Beaufort has one of the oldest traditions of higher education in the USA, dating to the 1795 charter of Beaufort College. USCB is a public university with three campuses located in the Lowcountry region of South Carolina. The main campus is in Bluffton, offering over 20 programs of study. The i Beaufort campus houses the school's honor programs and the Department of Visual Arts & Design. The Hilton Head Island campus is home to the school's Hospitality Management baccalaureate degree program. At USCB Over 1,900 students pursue thirteen baccalaureate degrees and more than 1,300 community members participate in the Osher Lifelong Learning Institute at USCB.
Collegium Civitas is one of the leaders in the field of internationalization with a large number of renowned lecturers, students from over 60 countries, numerous research projects and a wide range of studies in English. With the newly established partnership with USCB,  Collegium Civitas continues to further develop its international outlook.