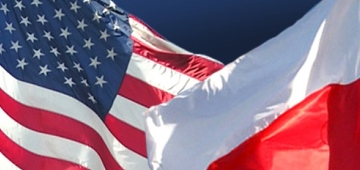 Collegium Civitas and Stetson University signed the Memorandum of Understanding on Academic and Research Collaboration. Both institutions will be exploring cooperation possibilities leading to the exchange of students and faculty members, research collaboration, organization of joint scientific conferences and symposia.
An important field of the prospective cooperation is the development and delivery of training programs, such as short term study abroad programs. Collegium Civitas runs a unique Summer School program for American students. This year our university has hosted over 60 students from the U.S. for six thematic courses devoted to security, criminology, cybersecurity, history and cultural diversity.
Stetson is a nationally ranked university founded in 1883, with four colleges and schools located across central Florida. The mission of Stetson University is to provide an excellent education in a creative community where learning and values meet, and to foster in students the qualities of mind and heart that will prepare them to reach their full potential as informed citizens of local communities and the world. Stetson has earned national recognition for its rigorous academics; commitment to social mobility and service; and military friendliness by ranking among the top universities in recent national surveys. U.S. News, Washington Monthly, MilitaryFriendly.com and others name Stetson a top school.
Collegium Civitas is one of the leaders in the field of internationalization with a large number of renowned lecturers, students from over 60 countries, numerous research projects and a wide range of studies in English. In the prestigious "Perspektywy" ranking we hold the 3rd position in the category of 'Internationalization' among all Polish Higher Education Institutions. With the newly established partnership with Stetson University, the growth of the Summer School program and enhanced cooperation with the American scholars and students Collegium Civitas continues to further develop its international outlook.