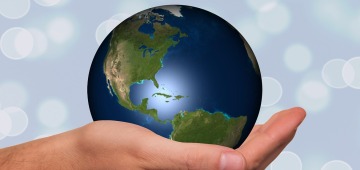 On 22-23 of October Collegium Civitas hosted the delegation from the Manizales University. During the visit the universities signed the Memorandum of Understanding on academic collaboration.
Memorandum of Understanding on Academic and Research Collaboration was signed by Dr. Ciro A. Serna Mendoza, Director del Doctorado en Desarrollo Sostenible, Universidad de Manizales and Dr. Katarzyna Maniszewska, Vice-Rector for International Relations, Collegium Civitas. The document opens the way to students and faculty exchange opportunities, development and promotion of research collaboration and joint training programs.
The Colombian delegation met with Collegium Civitas authorities and the leadership of the Latin America and Carraibean Research Center – Prof. Katarzyna Dembicz and Dr. Piotr Łaciński.
During the meeting the Vice-Rector for Scientific Affairs Dr. Katarzyna Iwińska shared with the Colombian colleagues the development and outcomes of the WISE (Widening Interdisciplinary Sustainability Education) project. The main aim of the WISE Project was to organize an international interdisciplinary network of academic teachers and researchers that will work together to develop operational capacity of an integrated interdisciplinary thinking about sustainable development.