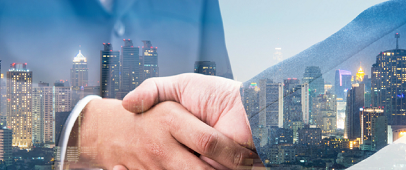 Collegium Civitas signed a Memorandum of Collaboration and an Agreement of Student Exchange with Kyungpook National University in South Korea.
The exchange program for students will be launched next semester. The participants in the exchange program will be exempt from paying tuition fees to the host institution. Exchange students will be responsible for their own personal expenses, including travel, accommodation, food, general living costs, and health care fees. The maximum stay for exchange students at the host institution will be one year.
Collegium Civitas and Kyungpook National University will also explore collaboration opportunities leading to the exchange of faculty members, academic publications and information as well as to the development of joint educational programs and research.
Kyungpook National University located in Daegu Metropolitan City – the capital city of the Gyeongbuk Province, South Korea is a national university founded in 1946. KNU is one of the best universities in Korea with a broad international outlook and 38,382 students enrolled.
Collegium Civitas located in Warsaw is one of the leaders in the field of internationalization with a large number of renowned lecturers, students from over 60 countries, numerous research projects and a wide range of studies in English. In the prestigious "Perspektywy" ranking we hold the 3rd position in the category of 'Internationalization' among all Polish Higher Education Institutions.