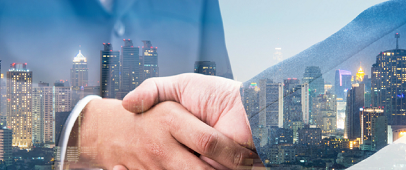 Collegium Civitas and European University Armenia signed the Memorandum of Understanding on Academic and Research Collaboration. Both institutions will be exploring cooperation possibilities leading to the exchange of students and faculty members, research collaboration, organization of joint scientific conferences and symposia.
The European University (formerly: European Educational Regional Academy) was founded in 2001. The European University is among the state universities and is one of four interstate universities in Armenia. The University's educational programs are based on the standards of the European Higher Education System adopted in Bologna. The educational programs were originally established by the Technical University of Berlin later were developed by the specialists of the Consortium of European Universities and Educational Centers led by Marseille University. The European University offers educational services for Armenian and foreign students. The University has branches in Gyumri, Vanadzor, Ijevan and Gavar, and EU office in Kapan.
Collegium Civitas is one of the leaders in the field of internationalization with a large number of renowned lecturers, students from over 50 countries, numerous research projects and a wide range of studies in English. In the prestigious "Perspektywy" ranking we hold the 3rd position in the category of 'Internationalization' among non-public Polish Higher Education Institutions.