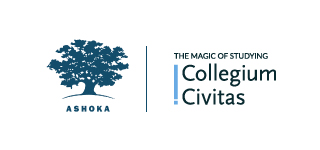 We are happy and proud to announce that Collegium Civitas has been awarded the prestigious certificate of accreditation "Journey to Changemaker" from the international Ashoka organization. Consequently, as the second university to achieve this in Poland, we have joined the largest network of entrepreneurial and socially engaged universities, which brings together over 65 scientific and educational units from around the world.
Collegium Civitas is a university educating future leaders of public life in Poland and abroad. To accomplish this at the highest level, we constantly strive to change and improve ourselves. That is why in December 2018 we started the process of certification with Ashoka Poland, resulting in the Journey to Changemaker Certificate (J2CC) for our Faculty of Management.
J2CC is addressed to universities focused on global education, open to synergistic cooperation with other members of the network and working to ensure the highest educational standards, which in turn are reflected in the practical achievements of their graduates. This approach is not only close to the values and vision of our university, but above all underscores the daily practice of our activities.
Being a member of the global organization network also means tangible benefits in cooperation with Ashoka partners from around the world, access to organizational resources and career development opportunities for Collegium Civitas graduates in companies that understand the need to improve quality and make positive changes.
"The positive result of the certification process has enabled us to join a group of universities from around the world associated with the #MillionsofChangemakers idea. We want to show our students the opportunities and areas that can influence positive changes in the world, and equip them with the necessary competences in this area, i.e. changemaker skills," says Prof. Małgorzata Baran, Vice-Rector for Strategic Development at Collegium Civitas.
The ceremonial presentation of the certificate and signing of the license agreement will take place on 12 December 2019 at the headquarters of Collegium Civitas. The accreditation process was financed by the Foreign Accreditations programme of the Ministry of Science and Higher Education.
For more information on Ashoka and its "Journey to Changemaker" accreditation, please visit: http://ashoka-cee.org/poland