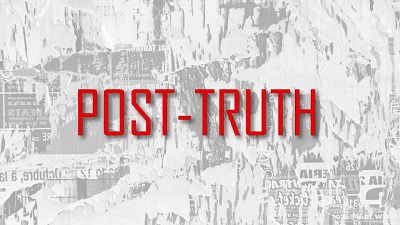 On 14 September 2018, fourteen historians, philosophers, sociologists and other social scientists, came together for a symposium on history and post-truth at Collegium Civitas University in Warsaw. The meeting was multidisciplinary and international, with guests from Australia, the UK, Italy, Spain, Germany, Turkey and Poland.
Dr Benjamin Jones from the Australian National University gave the keynote lecture about a nation's struggle to confront a dark chapter of Australian history—the "Stolen Generations". The first panel session on the theoretical aspects of post-truth brought together Dr Katarzyna Chmielewska (PAN Institute of Literary Research), Jędrzej Czerep (Collegium Civitas), Dr Rafał Wierzchosławski (SWPS University, Poznań) and Prof. Adam Chmielewski (University of Wrocław).
The second panel session—on empirical case studies of post-truth from early modernity to the present—comprised Dr Anna Matczak (Collegium Civitas), Prof. Paweł Dobrowolski (Collegium Civitas), Agnieszka Sztajdel (European University Institute, Florence) and Miquel Urmeneta (Universitat Autònoma de Barcelona). Finally, the third panel session—involving Prof. Rafał Pankowski, (Collegium Civitas), Dr Nicholas Terry (University of Exeter), Adrian Wesołowski (Max Planck Institute for Social Anthropology) and Marius Gudonis (Collegium Civitas)—focused on evaluation, causes and responses to post-truth phenomena. Further information about future publication of both the proceedings and original research papers will be made available in due course. The convener of the symposium would also like to thank Prof. Jadwiga Koralewicz, President of Collegium Civitas, for her opening address, as well as Prof. Stanisław Mocek, the University Rector and all members of the student and lay public for their active participation.
Marius Gudonis