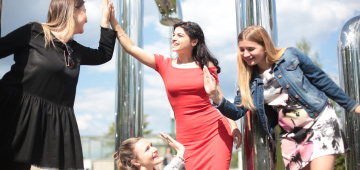 1st place for Collegium Civitas in the ELA ranking assessing the earnings of graduates in International Relations among all universities in Poland!
Our graduates (first-cycle, full-time studies) earn around 4 040 PLN and are not in danger of unemployment (zero risk of being unemployed). Also  sociology graduates can expect the success on the labor market – earnings of approximately PLN 4,370. Graduates of this field of study (second-cycle studies, part-time) find employment in less than 5 weeks.
Are you dreaming about such a future? If your interests are related to sociology or international relations, we invite you to study at Collegium Civitas!