Collegium Civitas and UNITAR Join Forces to Deliver the 2020 Edition of the Summer School Program in Security & Society
06.07.2020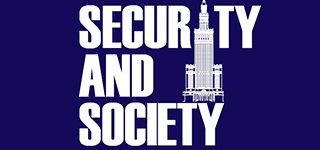 Following the signature of the Memorandum of Understanding between Collegium Civitas and the United Nations Institute for Training and Research (UNITAR) in June 2020, the two partners are pleased to present the first results of this newly established collaboration – the 2020 edition of the annual Security and Society Summer School program.
The 2020 edition of the Summer School course will be held between 17 July and 24 August and will be combined with a research internship. Content-wise, the program will offer a broad overview of the XXI century security challenges, with a particular focus on such topics as cybersecurity, terrorism, hybrid warfare, intelligence, and the implications of the COVID-19 pandemic for international security.
The Summer School program, run by Collegium Civitas for the past 6 years in cooperation with SRAS (USA), will be held online this year. Live online classes will be combined with asynchronous learning and 1:1 online tutoring.
Participants will benefit from the deep knowledge and insights of  experts in security, counter-terrorism, risk management, peace building, network theory and many more areas will work with the participants. Among the topics covered in the program: Security in Times of Asymmetric Threats; From Defense to Crisis Management – Evolution of Security Cooperation Mechanisms in Central Europe; The EU and Central Europe: Past, Present and Future; NATO and Central Europeans; War & Information Conflict in the 21st Century; Black Swan Theory and the Covid-19 Outbreak; Terrorism in Europe Divided by the Iron Curtain and Today; Graph Theory and Network Structures in a Confrontation with Asymmetric Threats; The Issue of Migration; Security Issues and the Media; and The State in Cyberspace: Espionage, Sabotage and Cyberwar.
This year, Collegium Civitas welcomes experts from UNITAR, Division for Peace, among the course lecturers. The topic "Pandemics and National and Global Security" will be presented by Dr. Jon-Hans Coetzer, Team Leader of Online Learning and Education , while Mrs. Alexandra Severino, Online Programme Coordinator, will focus on "Managing the Risk and Impact of Pandemics" . In addition, UNITAR experts will contribute their knowledge of the Rule of Law in the Post-Pandemic World.
Students will leave the course with an in-depth knowledge of some of the most challenging security issues in contemporary Central Europe and the world, and will gain a sense of the role the region currently plays in international affairs.
During research internship, participants will be working – under the supervision of experts from the Terrorism Research Center – on their own research projects, the results of which will be published after the end of the program in the form of a book.