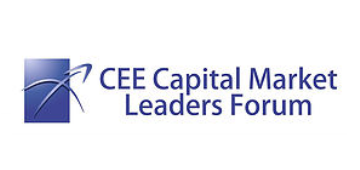 The CEE Capital Market Leaders Forum 2017 will be held in Warsaw on 1-4 December 2017. The patronage included Collegium Civitas.
The Forum is dedicated to students who have completed their second year of higher education and young graduates, with background in: finance, economics, law, management, business, IT and innovations.
This year, apart from the discussion on the development of capital markets in Central and Eastern Europe, its capabilities and challenges, participants will also focus on the analysis of investment potential in Central and Eastern Europe.
During the forum there will be lectures devoted to the development of skills in the areas of presentation, effective problem solving, public speaking, negotiations, etc. Participants will have the opportunity to learn about the latest business solutions and innovations introduced by the leaders. Group classes are provided to work together to solve real business problems. During panel discussions, experts, business leaders and specialists will present the best solutions to the most important issues encountered in CEE's capital markets.
The best participants are expected to be able to hold traineeship in partner companies.