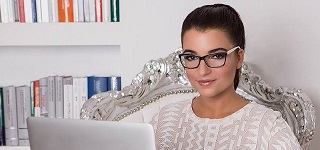 We are pleased to announce that Magdalena El Ghamari (PhD) has received the prestigious award from the Minister of Science and Higher Education for her outstanding scientific achievements.
Minister Jarosław Gowin awarded scholarships to young distinguished scientists, conducting high-quality research and producing an impressive scientific output on an international scale. In the twelfth edition of the contest, 209 finalists were selected from among 1159 candidates from all over the country.
Dr El Ghamari is a specialist in terrorism, cultural security, Islam, operations and operational techniques. She heads the Cultural Security Workshop at the Collegium Civitas Centre for Social and Economic Risk Research.
Her research interests include issues related to the Arab-Muslim area, Islamic fundamentalism, threats to international security, terrorism, migration, intercultural communication and Arabic studies. She also specializes in the subject of crisis emergency operations in Iraq and Afghanistan, NATO operations and the theory of military operations.
She teaches and cooperates with NATO's Civil-Military Cooperation Centre of Excellence (Enschede Holland), Frontex (Warsaw), the European Academy of Diplomacy, the Training Centre for the Needs of NATO Peackeeping Forces, UNESCO, Intervention Groups of the Prison Guard, the Border Guard and the police. She has conducted classes for participants of Polish military contingents in the area of operations in Kosovo, Afghanistan, Iraq and Libya.
She founded and manages the work of the El-Karama Foundation. Furthermore, she is a member of the Euro-Atlantic Association, the Association of Veterans of UN Peacekeeping Missions, the Polish Society for Security Sciences, the Polish Society for International Studies, the Polish-Albanian Society and the International Institute for Private, Commercial and Competition Law in Tirana.
Author of publications on international security, interculturalism and Arab-Muslim, Dr El Ghamari's œuvre includes Cross-Culture Awareness in Crisis Response Operations (2013), Between Culture and Religion, Military Operations in Iraq and Afghanistan (2015), Cool Jihad (2017), Cultural Security in the Islamic Republic of Afghanistan (2017), and The essence of conducting operations in the Islamic Republic of Afghanistan. Cultural context (2017).
Congratulations!