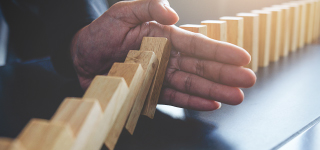 Collegium Civitas offers free psychological and mentoring assistance for our students during the coronavirus pandemic.
Do you feel any deterioration in your well-being, stress, tension or loneliness? Maybe you can't handle the current situation or just simply want to have a chat? Online and telephone support run by psychologists mentors and vocational counselors has been launched for all Collegium Civitas students. Interested? Send an e-mail with the text "help" and choose the type of consultation (psychologist, mentor and vocational counselor) to: pomoc@civitas.edu.pl and you will be scheduled for a consultation with a specialist.
Please note: applications are processed from Monday to Friday between 8am – 4pm.
Our specialists are waiting for you: Joanna Kowalczewska (psychologist), Jacek Michałowski (psychologist), Elżbieta Watemborska (vocational counselor, psychologist), Agnieszka Pikuła (mentor, vocational counselor), Diana Malinowska (psychologist, mentor), Krystyna Błocka-Sowińska (mentor) and Karolina Maj (mentor).
Let's be together!
Let's support each other!
We provide discretion and confidentiality of the information received.