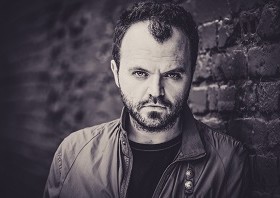 Collegium Civitas Theatre is nowadays led by Marcin Gaweł – Polish actor and director.
The history of Collegium Civitas Theatre goes back to February 2002. The first director and creator of the group was Agnieszka Olsten, one of the most promising directors of the younger generation and co-founder of the Cultural and Educational Association "Drama". The theatre group consisted of 12 students from CC. The first performance entitled "The Remains" was an original adaptation of the play by Brad Fraser. The students added their own text to the original version.
The next project was a play called "Pray for war." The script was based on the theme from the famous book "GENERATION X" by Douglas Coupland. "Pray for war" was written by Dorota Brutkowska, a student of sociology at CC.
– We live in times when it is difficult to find satisfactory answers to important questions especially for us, young people – claimed Jacek Szabrański, CC sociology graduate, who directed the play – If you want to truly recognize yourself, find your place in life, you have to act alone, knowing that at some point you can get a smack at the face. This project "Pray for war" is just an attempt to deconstruct some fragment of reality while being immersed in the present. We decided to look into each other carefully and find responses to the questions which no one else would dare to ask aloud. We are desperately looking for the truth about the world, because the issue seems to be too serious to entrust it to the media.
The next director was Agnieszka Szczawińska, who organised workshops named "Wariacje teatralne". The students took part in the creation of a stage play based on Raymond Queneau's "Exercises in Style".
In 2012 Collegium Civitas Theatre led by Juliusz Dzienkiewicz "SZTUKA.DOC Kilka utworów na siedmiu aktorów i ekipę telewizyjną", on the basis of a script containing excerpts from works of many well-known authors, such as: S.Wyspiański, I. Bergman etc.