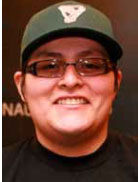 "Collegium Civitas can be described in a short sentence as a fantastic school that makes its students feel at home with its calm atmosphere. It is an institution of higher education that has a vast mix of cultures and helps integrate students from foreign countries. Collegium Civitas is a well-known university in Poland, and across the European Union with professors that have personal experience working with governmental organizations.
My experience in Poland has been fantastic, partly due to the fact that the International Students' Office has helped me to deal with all the documentation that I needed to get done while here."
Michael Anaya, USA, BA in International Relations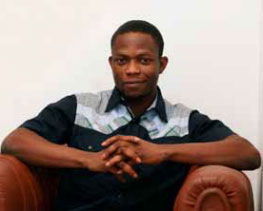 "The International Relations program is very well planned with a great selection of obligatory and elective courses. The Program features many skilful professors – national and visiting.
Students, both Polish and international, are open-minded and there is a culture of vibrant communication inside and outside the classroom. Overall, I would consider my education at Collegium Civitas to be an outstanding experience. The fundamentals that I have learned will stay with me till the end of my life. I am proud of my studies at this competitive and highly challenging universitiy".
Omoloso-Dada Otunola, Nigeria, BA in International Relations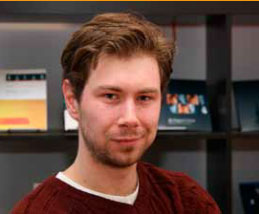 "What's really great about Collegium Civitas is that I'm not a number. Professors know my name, have an idea of who I am, are easy to reach outside of class, and most importantly, they allow me to disagree with them and create my own "outside of the box opinion". Collegium Civitas also offers loads of academic and non-academic opportunities and reinforces in me the idea that I can achieve anything I want if I set my mind to it. And that's what counts in my opinion".
Christophe Siemienski, Canada, MA in Political Scence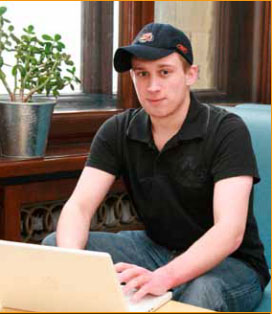 "Collegium has provided so many impressions it's hard to explain the depth of the school in a few sentences, but I have been greatly impressed by a few things. First, the professors and lecturers at Collegium Civitas are highly knowledgeable, have real experience in international relations, and are
incredibly helpful – they'll go out of their way to help you with just about anything. Secondly, the opportunities that are afforded by studying at Collegium Civitas in the EU's newest up-and-coming capital are unparalleled".
Andrew Haggard, USA, MA in International Relations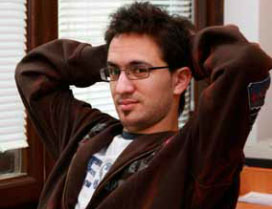 "My decision to study in Collegium Civitas was very quickly and easily made. Not only was Collegium Civitas ideally located, in the very centre of Warsaw, and not only was it offering programs in English, but it also featured excellent and internationally famous professors and experts. The fact that Collegium Civitas was a relatively small university was also appealing to me since that meant that the student life would indeed be active and exciting".
Tom Joseph, Mauritius, MA in International Relations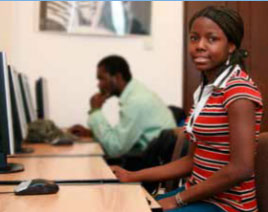 "I came to Poland in 2005 and, of course, I shared the common problem of the language barrier. So finding an English language school was definitely a blessing. I've picked up the language too
because the school provided Polish lessons. Being a long-standing student of Collegium Civitas I can say that surely it's worth it! It's not very expensive, the admin and academic staff are also very helpful and understanding and I found my program very interesting. Enjoy!"
Sharon Emmanuel M.J., Nigeria, MA in International Relations