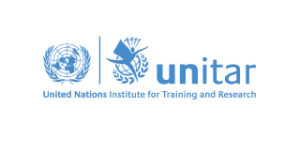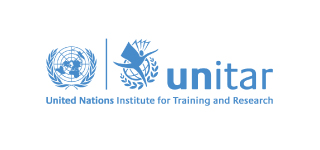 Strategic Peace and Conflict Studies (SPACS) is an innovative and interdisciplinary joint programme of Collegium Civitas (CC) and The United Nations Institute for Training and Research (UNITAR).
The programme has been developed following the Memorandum of Understanding signed in June 2020 and is based on experience and know-how of both institutions. SPACS is the first programme of this kind in Poland, and one of the very few in Europe.
It is aimed at empowering students to:
understand the root causes of violence and international conflicts and foundations of long lasting peace;
develop practical skills necessary for the process of conflict transformation and positive social change;
develop and deploy peacebuilding strategies at the policy level, the middle-level and the grassroots level.
SPACS combines the knowledge from such fields as: international relations, sociology, psychology, international law, economy, human rights, security studies, and others to generate a comprehensive body of knowledge, and to arrive with 21st century solutions to 21st century problems.
What distinguishes this programme from others is a holistic and practical approach which enables students to develop new ways of thinking about current global problems. After the completion of the program, students will be able to critically analyze current events and policy decisions, and will develop skills needed to effect change both at the community and at the high policy level.
The main goal is to transform students into well-educated and skilled peacebuilders who will be able to assess and lead positive social changes at both the grassroots level and the high-policy level. Therefore, there will be a strong emphasis on personal and professional development of students in the program, which will allow them to respond holistically to a range of challenges faced in the field.
Why did we create this programme in Poland? What are the goals of SPACS? How can we contribute towards achieving SDG 16? Find out in this short video! (available on YouTube with Polish and English subtitles).
Who enrolls in SPACS?
This programme is designed for those who do not want to just observe the world events but who want to take actions that transform societies hit by conflict and different types of violence into societies enjoying high level of positive peace. Those who want to be the leaders of tomorrow are those who enroll in SPACS. The programme encourages both current university students (and recent graduates) of such programs as international relations, sociology, psychology, security, art and others, as well as professionals, who want to take their career to the next level, to apply.
Career prospects
Strategic Peace and Conflict Studies program is designed to enhance students' theoretical and – most importantly – practical knowledge and skills in changing European and global environment. Graduates will be able to pursue their careers in a broadly understood field of peacebuilding in various global, regional and local settings.
Some career opportunities include: policy advising; research and analysis; human rights protection and advocacy; mediations/negotiations (both community and international level); education; program development in NGOs, international organizations (eg. UN, NATO, EU, OSCE) and programmes; grassroots-level initiatives and socially-sensitive businesses.
Programme strengths
First such programme in Poland, and one of very few in Europe
Developed and taught by practitioners and outstanding academics from Collegium Civitas and UNITAR
Run with cooperation with peace-related institutions
Practice-oriented with a strong focus on professional development
Taught entirely in English with the use of innovative tools and methods
Academic supervision
Strategic Peace and Conflict Studies programme is run by both CC and UNITAR.
Its supervisor is Ms. Katarzyna A. Przybyła – expert in the field who created the programme International Peace and Conflict Studies (IPACS) at Collegium Civitas in 2018 (the current SPACS programme is based on the IPACS experience and curriculum). Katarzyna was a Fulbright Scholar at Kroc Institute for International Peace Studies at the University of Notre Dame, IN, US (2014-2015) and the GMF's Marshall Memorial Fellow (2017-2018). In the past she worked in the National Security Bureau of Poland and cooperated with human rights organizations in Israel/Palestine. She is also an editor. Her areas of interests include: peace and conflict studies, nonviolent resistance, US and Russia foreign policies, former Soviet Union, critical thinking and analysis.